Powerful Proteins
Every scoop of Boat to Bowl kibble is packed with highly-digestible, nutrient-dense fish that cats crave.
Healthy from the Inside Out
Our recipes are also rich in Omega-3 & Omega-6 to create healthy skin and shiny fur.
Added Taurine
We add Taurine to every recipe to support healthy eyes and improve heart health.
Functional Benefits of Fish First Nutrition
Pound for pound, scoop for scoop, our fish-first food offers your cat highly digestible, premium protein that rewards them with a multitude of health benefits.
Hip & Joint Benefits
Wild Cod, Haddock, Alaskan Salmon and Acadian Redfish are all natural sources of glucosamine, chondroitin, and collagen. Older cats with stiff or painful joints will benefit from their anti-inflammatory properties.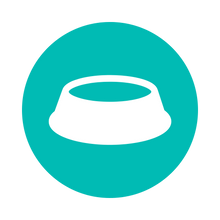 Brain & Heart Benefits
Fish provides a lean source of protein and is naturally rich in Omega-3 fatty acids, which contain both EPA (Eicosapentaenoic Acid) and DHA (Docosahexaenoic Acid) which are essential to your cat's nerve, brain, heart, and joint health.
Gut Health Benefits
Similar to humans, the majority of a cat's immunity is found in its digestive tract, so keeping it properly balanced with feline-friendly bacteria is a great way to regulate its digestion and improve overall health. Live microorganisms treat or prevent a variety of gastrointestinal issues.
Ideal for Allergies
Our recipes are great for any pets with food allergies, intolerances or ingredient sensitivities, as they are formulated without chicken meat, chicken fat, chicken meal, or any other animal protein. Our recipes are also free of wheat, corn, soy or other by-products.
Superior Proteins
​​Seafood is naturally rich in protein, essential fatty acids, antioxidants and muscle-building amino acids. All three of our fish-first recipes will provide your cat a high protein diet to help them maintain lean muscle mass while offering them irresistible, fresh flavor bowl after bowl.
Vitamins & Minerals
Fish is rich in calcium and phosphorus and is also a great source of minerals, such as iron, zinc, iodine, magnesium, and potassium. But that's not all! We give each of our highly-palatable recipes an extra boost of heart-healthy, inflammation-fighting fish oil, promoting optimal pet health from the inside out.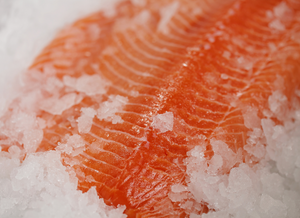 Human-Grade Fish for Pets
We use only premium, human-grade fish that were destined for restaurants and grocery stores. There is nothing fishy about our fish so you can be confident that you're feeding your pet the same delectable fish you love to eat!
Browse Our Cat Food Recipes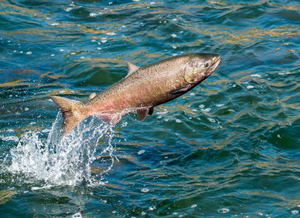 Full Utilization of Every Fish
As part of our sustainability efforts, we are committed to the complete utilization of every fish harvested for Boat to Bowl pet food. Your pet benefits nutritionally from consuming the entire fish, which are properly cut and cooked before being used in our recipes.
Fish-First Recipes for Your Cat